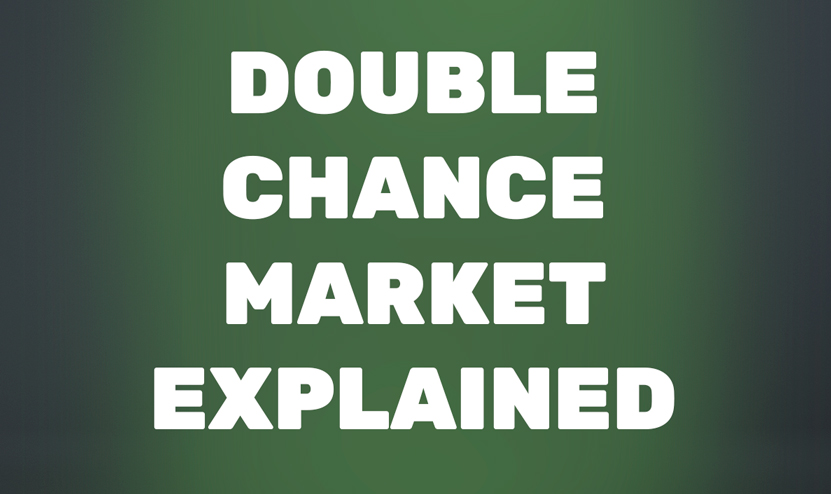 The double chance market in sports covers 2 of the 3 possible options that we have when we make an entry or bet in Home, draw or Away, that is, we cover 66% of the possible results and 33% that we cannot cover
► Double Chance ticket types
We can make 3 types of possible entries:
1- 1X : Ticket for Home team victory or draw.
2-12 : Ticket for home team win or away team win.
3- X2 : Entry for the draw or away team victory.
► When to run Double Chance
When we carry out an analysis with the double chance market, we are reducing the risk of loss and gaining security in it, since we have 66% of being a winner, compared to 33% of being a loser. We use this type of entry when we carry out an analysis where, for example, the venue with a 2.50 fee (we see that it is not a favorite team) after an analysis we see that it is the team that should win, but if it generates any doubt about a possible tie , we could make the entry in LOCAL or TIE with an approximate 1.40 fee. We reduce benefits and gain security.
► Types of markets that we can find
– Equalized : teams Both home and away football teams obtain the same victory percentage.
On this occasion, both teams obtain similar odds for both the home and the underdog, where the double chance market offers us odds of (for example) 1.36 (1 – 2) to 1.44 (X – 2).
– Favorite team: (Home or away), where a football team is clearly a favorite for the betting house, so the odds are lower.
For example: Local favorite, share @ 1.65, where we see that the double chance for the favorite (1 – X) is @ 1.14.
– NOT favorite team: Football Team where it is given a low probability of winning but in you do your analysis right it can be 50%.
After you carry out your analysis, we find that the visitor has a tendency to win the match, the winner's odds are for example @ 4.50, in this case, if we want to cover ourselves and not only enter with a 33% chance, we can enter X – 2 @ 1.90, in this case, we cover 66% of the possible results and if tie, would be the winner.