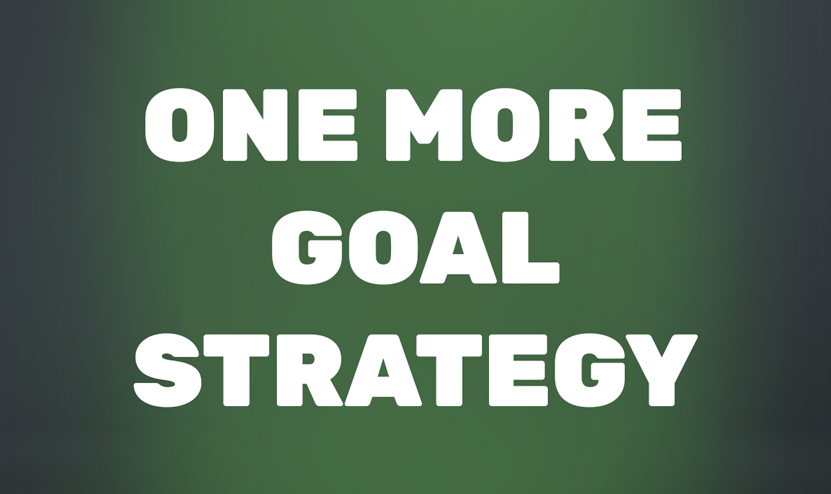 This strategy teaches you how to filter football games before kick off.
How to find games with late goals?
You can use a football statistics – analyzer to find the football games in which many goals are expected, these games will be ideal for your over goals strategy, to score one more goal at the end of the first half or close to the end of the game. With this default preset we're using we will have a daily list of the games where we could expect many goals, including late goals with high odds.

In this case, we are going to filter the list of matches for the day by applying the following filters in these markets:
• More than 55% (Odd @ 1.82) of Over 2.5 goals FT
• More than 70% (Odd @ 1.43) of Over 0.5 goals before half time
• More than 55% (Odd @ 1.82) of Both teams score YES (optional market)
• More than 55% (Odd @ 1.82) of goal in both halves (optional market)
The optional markets are to be taken into account or not, depending on how strict we want to be when filtering. If we want to do a very precise filtering, we can rule out the games that have less than 55% (meaning lower odd than @ 1.82) in the markets of both they score yes and a goal in both halves.
⮕ To apply this preset we just have to click on "ADD A PRESET" and look for the default preset "OMG" (one more goal)
We have to take into account that these probabilities are calculated using the Real Odd that we have assigned to our active profile, meaning that it will be calculated considering the current season, the current season and the previous one, the last 8 games or any other Real Odd that we have created. This can be changed in the Profile Administration panel as shown in the following image:
In addition, we will only filter the leagues that we have included as favorite leagues in our profile, if we do not have any favorite league, all the available leagues of the day are included.
Over goal strategy in the last minutes of the game
A very interesting strategy that we can apply using this preset is to find an ideal game where in the last 20 minutes a goal will be scored, meaning that we will get a high odd.
We can somehow automate this over goal strategy using a Football statistics – analyzer tool. Thanks to this tool we're using we will get notified on our smartphone when one of these games reaches minute 70 and there are at least 5 shots on goal.
Over 0.5 goals HT half time
Another live strategy that we can follow with this same preset is the over 0.5 goals at half-time if the result is 0-0 and the odds reach @ 2 or higher. To do this, all we have to do is apply the OMG – One More Goal preset as we have explained previously, but we are going to set an alarm with the following LIVE parameters:
Time range 20-30 First Half Over 0.5 -> Live Share @ 1.9
It's so easy, if any of the matches reaches 0-0 at minute 20 and the Over 0.5 HT fee reaches 1.95 between minutes 20 and 30, we will receive a notification to enter that game.
With the presets already created by the tool we used you can have many potential winning strategies available to start working with.