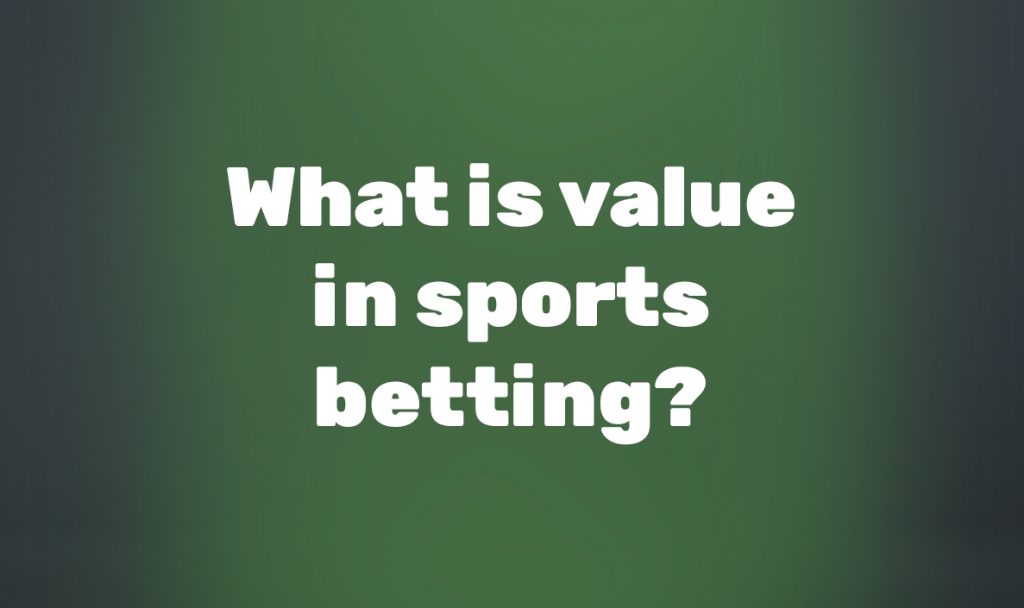 We know about the importance of value when doing an analysis and how to incorporate value filters into our betting strategies and systems. For us, the concept of value is directly related to that of real odds.
The value is the percentage difference between two installments . On the one hand, the odds that they offer us for a market and, on the other, the quota that we assign to that same market after our analysis. For example, if for the Over 2.5 goals market they offer us odds @ 2 but after analyzing the match we assign odds @ 1.8 to that same market, we are facing an opportunity with a value of 10% (difference between odds @ 1.8 and @ 2 ).
Using a specialized tool, each market is assigned a real odds based on the sample that we have active at that moment in our profile, and therefore each market has its real odds, odds offered and next to it the calculated value of each market.
The value is a fundamental tool since it gives us an advantage over the odds offered and tells us if an offered odd is correctly assigned or not, or what is the same, if the odd is correct. Every well-studied value entry is a well-made entry regardless of the end result.
► How to find value bets?
Using your prefered tool there may be several features with which you van find value in different betting markets. One option is to do it with a PREGAME tool. In this tool you can choose the football leagues you want to analyze, the markets, statistics and streaks; and you can also use filters to obtain only those football matches with X value range.
► Are value bets profitable?
The short answer is yes
In our statistics tool we are also able to analyze and see if there is value or not in an entry. We can load the markets that we want to analyze and we will see the real odds (assigned in our active profile), as well as the odds offered and therefore the value. In addition, we will be able to compare all this with the real odds of the current season plus the previous one, the direct confrontations and the personalized odds that we choose in the same explorer tool.
This allows us to have a broader view of the different real odds depending on the sample used. It is a great tool to see if the trend in a market has been maintained over the years or not.
We hope you liked this article and if you have any questions, do not hesitate to leave us a comment here.